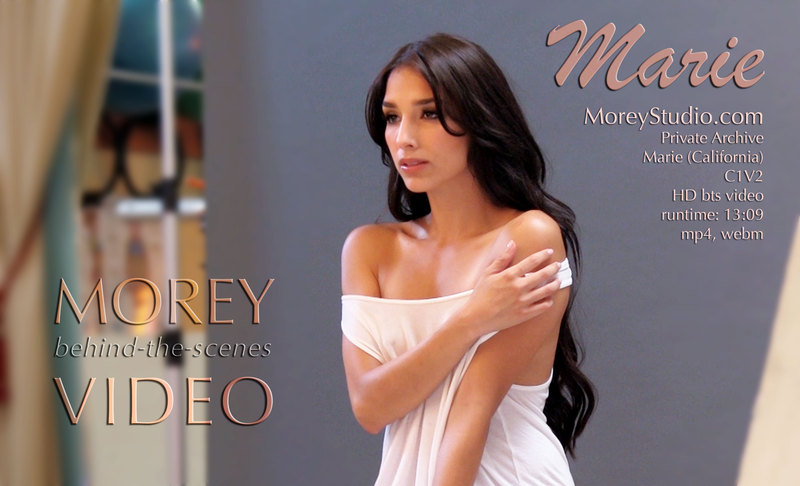 Runtime: 13:09
I'll warn you in advance, this is a non-nude video clip - except for a fleeting second at the end, Marie is clothed (although in fact she has no pants on for the second half, you won't be able to tell). I still think it's fascinating to watch her as she sits waiting to be photographed, and then posing for the shots. And of course, she is just gorgeous, so worth the time to watch, in my opinion.

In any case, have no fear, we will follow up with a continuation of this clip, wherein the clothes come off.
More Galleries With Marie
All photographs © Craig Morey, unless otherwise noted.
All models are over 18 years old, you must be at least 18 to access this site, which is based in the United States
No use of any image or text from this site is permitted, in any media, without prior written permission of the copyright holder.

CCBill Billing Support | Epoch Billing Support

18 U.S.C. § 2257 Record-Keeping Requirements Compliance Statement.

Please visit https://www.epoch.com/ our authorized sales agent.